Bio Stuff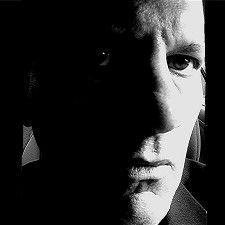 Tony Mecca
* THE BACK STORY ... Philadelphia singer/songwriter Tony Mecca serves wisdom from deep in the inner city via a delicious storytelling-based blueprint that inventively incorporates elements of Pop, Blues, Folk and Rock 'n Roll. His stories fuse equal amounts of humor and sympathy to thoughtfully examine life experiences, personalities and real people dealing with ordinary and sometimes surreal circumstances. His music has been labeled Rock, Classic Rock, Singer-Songwriter among others. He calls it Adventurous Singer/Songwriter Rock or Urban American Heavy MeNtal. In reviews his songs and sound has been compared to XTC, Springsteen, Elvis Costello, Mellencamp and Tom Waits. But to his true fans, he sounds like Tony Mecca.

* Through live performances from D.C. to NYC with his Heavy MeNtal Gypsys, and his steadily growing recorded output of albums  ... Purple Monkeys (2003) - Princes of the New Dark Age (2005) - Hello, Goodbye & Everything in Between (2007) - Fun (2011) - Heavy Mental Gypsies (2016) - Fractured Poetry (2020) - Mecca has developed a loyal following in and around his hometown that's gradually infiltrated other regions both nationally and abroad, and has lead to many TV/Movie licensing opportunities.

* During 2016/2017, Mecca released his 5th album, Heavy Mental Gypsies (2016); remixed/remastered his first two albums, Purple Monkeys (2003) and Princes of the New Dark Age (2005) and began work on his sixth album. 

* During 2018/2019, he continued work on his 6th studio album, while releasing two singles, Terrifying Lies / The Dark Side of Love, and the remixed editions of Purple Monkeys & Princes of the New Dark Age. 2019 presented a heavy live schedule for his Heavy MeNtal Gypsys, while work continued on the new album slated for 2020.

* On July 31, 2020 (in the middle of the Covid era) FRACTURED POETRY was released in CD & DOWNLOAD formats - AVAILABLE HERE - and on every streaming service.

* 2021 brought more live shows, licensing opportunities, and continued work on a massive archival project called Angels in a Storm ... Now targeted for 2023.

* 2022 saw the release of a new single ... "How Much Did I Lose?" featuring a wonderful Stephanie Davis vocal turn, and 3 more singles to be released 10/22, 1/23, 4/23!

* In a poll conducted several years ago Mecca was described as:
"The bastard son of Huey Lewis and Joni Mitchell"  ...  "The Who fronted by John Prine"  ...   "The Working Man's Wagner".
Meet The Heavy Mental Gypsys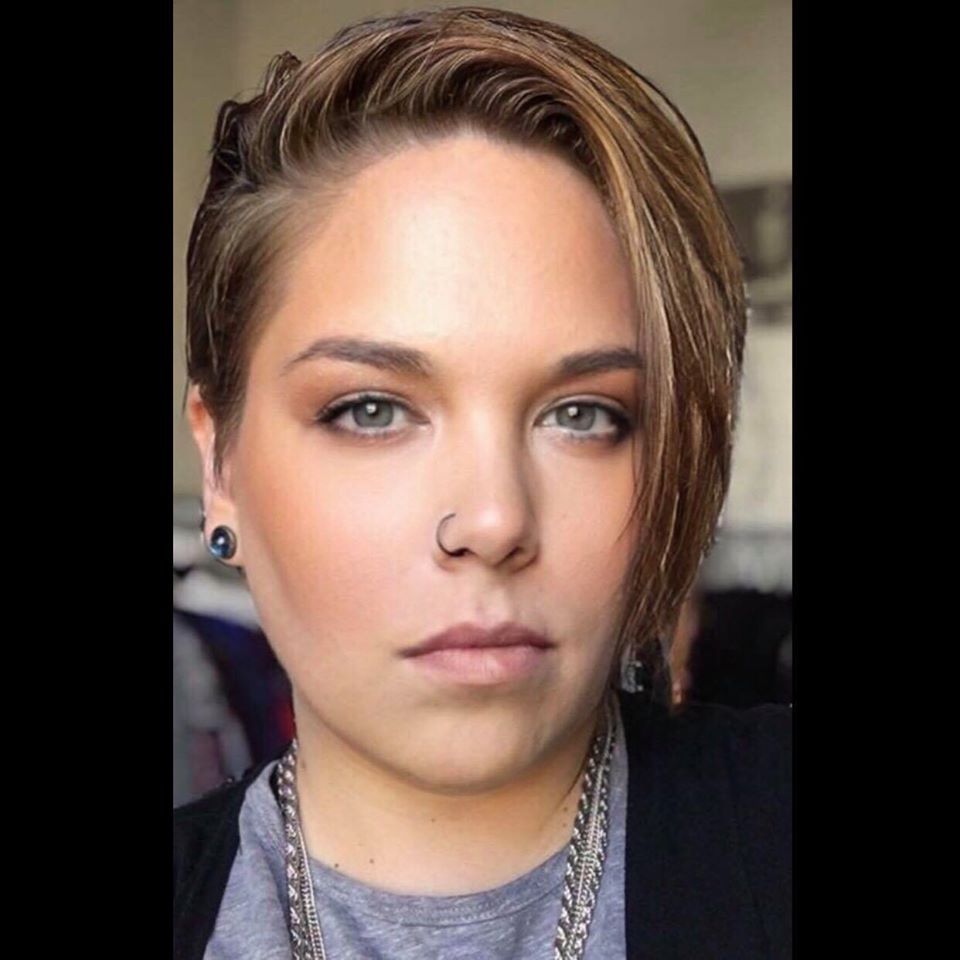 Stephanie Davis
Vocals, Clarinet
A graduate of the prestigious Girard Academic Music Program (GAMP) in Philadelphia, Stephanie is a classically trained mezzo-soprano who has a great appreciation for the classics, as well as an open mind to all genres of music. No stranger to the stage, she has performed as a soloist throughout her high school and college years, and is a charter member of The Heavy Mental Gypsys since 2007. In addition, Steph has recorded and performed with, Milton and the Devils Party, Stop the World, Drive 56, & Ever After, and serves as a lead/backing vocalist, and vocal arranger for the wonderful 33 1/3 Live Killer Queen Experience.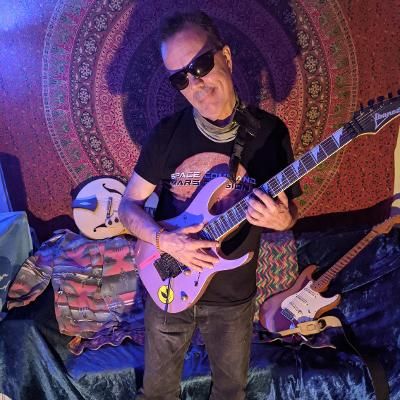 Joe Pettit
Electric Guitar, Apposite Noise
A lifelong student of the guitar who has studied with several of the worlds most renowned and accomplished virtuosos in the legendary Pat Martino and east coast teaching guru Frank DiBussolo, Philadelphia native Joe Petitt has primarily operated in the more experimental realms of space fusion and improvisational jazz. Joe is a charter member of The Heavy Mental Gypsys since 2007.

A high caliber person guided by deep moral and spiritual beliefs, Joe's is best known for his compassionate disposition. His biggest complaint thus far? "When shirtless, barefoot drunks show-up at our live shows not knowing the lyrics." Hey, watch Joe shred on YouTube!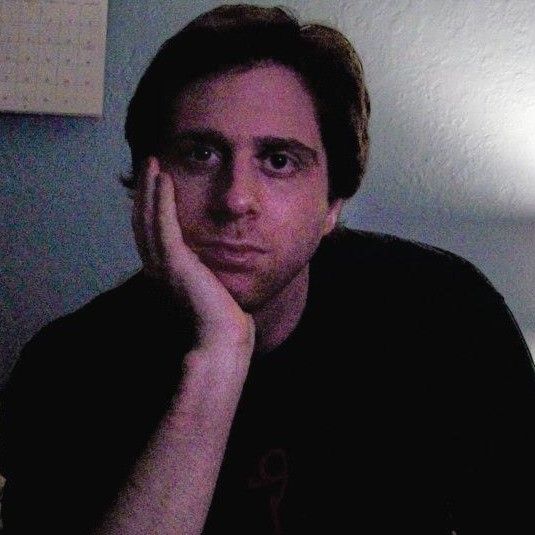 John Merlino
Keyboards, Theoretical Intrigue
John grew up just outside of Philadelphia in Bensalem, PA. He began his relationship with the piano at just seven years old, and has continued his passion and quest to navigate the 88's ever since. Moving to South Philadelphia in 2001, John has participated in various Classic Rock and Jazz outfits. A member of The Heavy Mental Gypsys since 2009, John also loves teaching piano, and also plays with Gypsys' friends ... The Erica Gagliardi Band.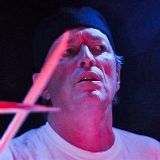 Jim Drnec
Drums, Legal Council
Originally from Chicago, and then New Jersey, and then California, and now Delaware, Jim is among the areas most respected drummers and band leaders. If fact, If you took the time to listen to all the gigs Jim Drnec has played, you'd have one hell of a headache. Jim has played with Habits, Cinderella & Network to mention just a few. He's tapped every style of music from classical to progressive rock and everything in between. And according to Jim, "I'll need to draw on all of those influences to color the diverse auditory program that Tony Mecca offers his listeners." Jim also serves as drummer and band leader for the fantastic 33 1/3 Live Killer Queen Experience!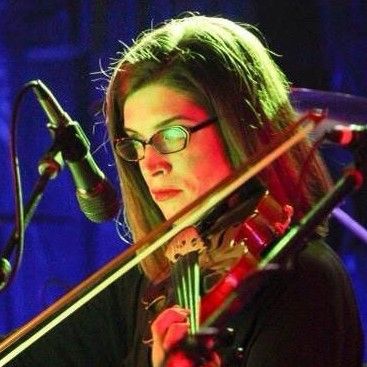 Michele Davis
Violin, Vocals, Thespian Street Cred
South Philadelphia native Michele Davis has yet to tell us anything about herself except that she is Stephanie's sister, and that she loves being a rock star. We will continue to press and interrogate her. Michele is another Gypsy who is a member of the fantastic 33 1/3 Live Killer Queen Experience - adding vocals, violin and bells.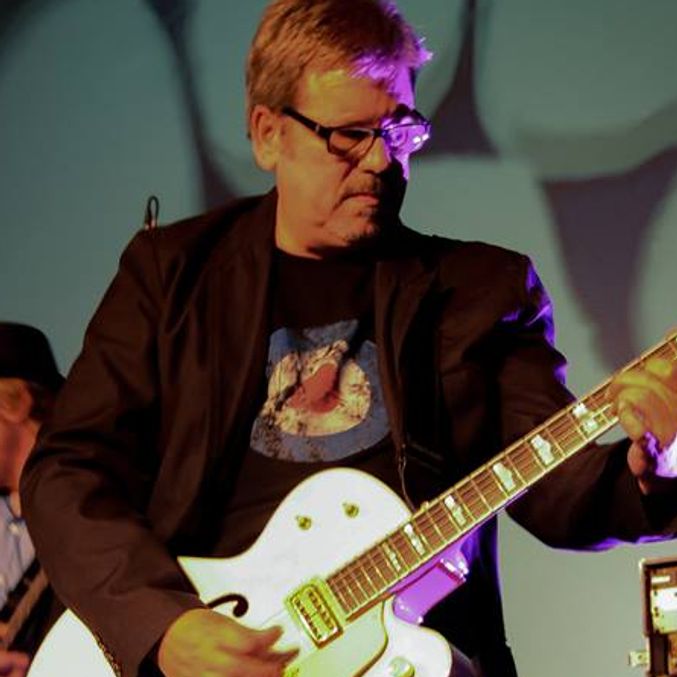 Steven Wiggs
Electric Guitar, Arts & Crafts
Steve is an incredibly talented graphic artist, and one bad ass guitarist. The Gypsy's welcomed him into the fold back in 2017, and he has been a main stay ever since. He's played in scores of bands including the wonderful RADIO RODEO and GYPSY ROSE.  Steve also responsible for the incredible artwork for both 2018 singles, The Dark Side of Love, Terrifying Lies & the new 2020/2021 FRACTURED POETRY album. Yes, Steven is also a guitar toting member of 33 1/3 Live Killer Queen Experience - Stay tuned for more details...